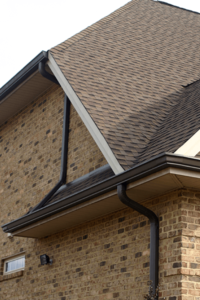 Moisture in your basement or crawl space may be from poor gutter placement and drainage. The Moss Home Improvement and Roofing maintains years of experience in proper gutter installation for superior drainage and curb appeal. Moss maintains a trusted team of gutter installers who are quick, tidy, and professional around your home. They understand how water flows and they have proven solutions for keeping water off and away from your home.
Moss Home Improvement and Roofing maintains full workman's compensation and liability insurance to protect you, the homeowner, from job site accidents that can place your home and fortunes at risk. We are licensed to ensure your home receives the best service that meets or exceeds Virginia's stringent building codes.
Gutter Installation Project Time
It typically takes our installers one day for most home gutter replacements. These replacements include new gutters, downspouts, diverters, and leaf guards.