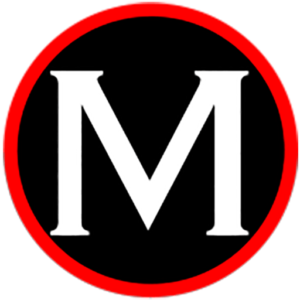 Moss Home Improvement and Roofing is a GAF certified Master Elite® roofer distinguished by affordability, high-quality craftsmanship, and superior customer service on all roofing projects. Long-serving employees on our roofing teams have an average of 20 years of experience in roofing. They are reputable roofers and family men that will care for your home as their own. We don't hire subcontractors to do our work. A Moss roofer is employed in-house, enjoys their craft, and works neatly. Moss' dedicated roofing professionals are proud to work on your home.
New Roof and Roof Replacement
When the weather cooperates, a typical new roof project on a new house can be installed in 1-2 days. A roof replacement project will take between 2-3 days to complete. Roof replacement includes removal of the old roof to the installation of the new roofing system. 99% of the time we remove and dispose of the old roof. Overlay roofs, or new roofing placed over the old roof, are not recommended. Additionally, Moss Home Improvement and Roofing does not provide emergency service or repair for new customers. Our ongoing commitment to providing exceptional home roofs means you have a great looking, professionally installed, watertight new roof that will provide years of long-lasting protection.
Master Elite® Certification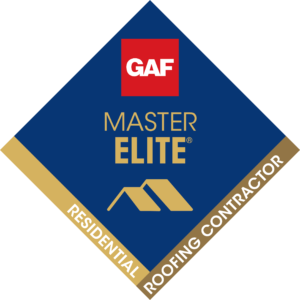 Master Elite® Certification is GAF's factory certification program. GAF is the top roofing brand in North America. They require ongoing training for participating roofing contractors and ensure professional roof installation to GAF's high standards. As a GAF Master Elite® certified roofer, Moss Home Improvement and Roofing is among 2% of all roofing contractors nationally who have qualified and maintain its Master Elite® designation. 93% of property owners would recommend their GAF Master Elite® factory-certified roofing contractor to friends and neighbors. The GAF Master Elite® program assures you are hiring a highly dependable, professional roofing contractor for your home roof project.
To ensure your ongoing satisfaction, all Master Elite® Contractors are trained in the correct installation of all GAF roofing products. Additionally, each roofing company must be committed to ongoing professional training. All GAF Master Elite® Contractors and roofers are provided with extensive educational materials and updates to learn and review. They also have access to GAF experts.
GAF's educational process is ongoing. It ensures the latest techniques and methods for installing a superior roof are employed. For example, the GAF Weather Stopper® 3-Part Roof Protection System provides homeowners superior protection against a variety of 'all-too-common' roofing problems. The correct installation of this roof system is very important to GAF's ongoing success and its Master Elite® roofing installers. Our reputation matters.
Licensed and Insured
Each Master Elite® certified roofing contractor is properly licensed and adequately insured. Every home and job site is unique. While Moss Home Improvement and Roofing takes great care to avoid accidents, there is no guarantee against an occurrence. As your licensed and insured home roofing contractor, the financial risk to you, the homeowner, is greatly reduced should an accident occur. An uninsured roofing contractor puts the insurance loss on the homeowner. This is the difference between hiring Moss Home Improvement and Roofing verses some uninsured guy in a truck. As a licensed and insured roofing contractor, we always protect your number one investment. Your home!
GAF Warranty Options
Because of our unique factory-certified status, our Master Elite® Certified roofs are eligible for specials. Warranty coverage on a properly installed roof adds another layer of financial protection that an uninsured contractor or a DIY installer can't provide.
Non-GAF Roofing
At the customer's pleasure, Moss Home Improvement and Roofing will install non-GAF roofing products. GAF roofing products are our most common installations. We prefer GAF roofing products for overall affordability and durability. However, there are projects were other roofing products must be used. Please let us know if you require a non-GAF roofing product at the time of your free Moss Home Improvement and Roofing Estimate.